MINSK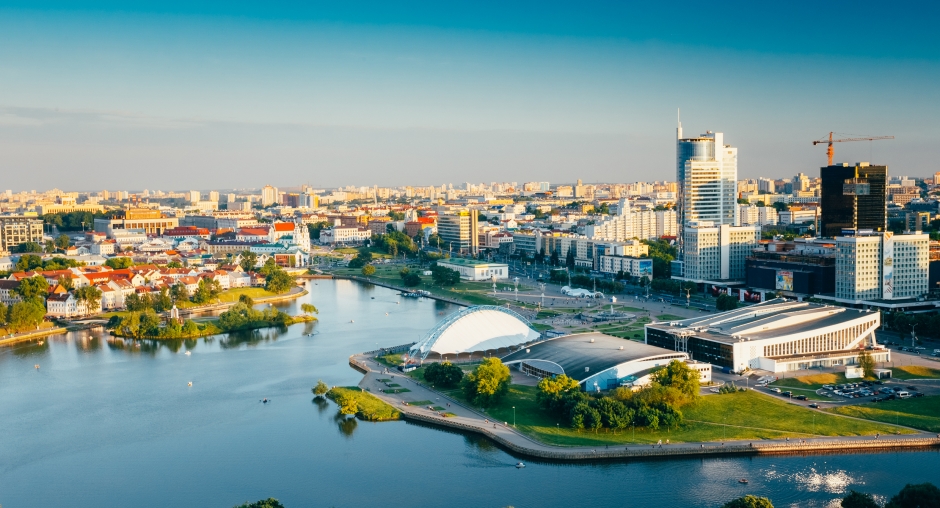 Minsk is the capital of Belarus and its political, industrial, scientific and cultural center with a population of 1,837 thousand people.
First mentioned in the Medieval Chronicles under the year of 1067, Minsk is situated in a picturesque place on the banks of the Svisloch river which in old days used to be one of the busiest trade routes connecting the Baltic Sea and the Black Sea.
Minsk of today is the city of wide streets, modern and old architectural ensembles, fountains, shady parks and green boulevards well deserving the opinion of being one of the best cities of the former Soviet Union.
Minsk is the city where one can find the best of the Belarusian cultural heritage — museums, exhibitions, theatres, world famous Belarusian ballet, folk dance and choir performances, etc. Minsk is the city where everyone feels at ease. The city has lucrative geographic position (700 km West of Moscow, 900 km South of St. Petersburg, 500 km East of Warsaw, 650 km North of Kiev). It is connected by highways, railroads, and airlines with all the European capitals and with principal cities of Asia, Middle East and North America as well.
Foreign visitors are attracted to this city by its surprisingly clean, beautiful, calm, optimistic and hospitable atmosphere just to see with their own eyes life, history, culture and traditions of the Belarusian people.
Climate
In January temperature in Minsk varies between 10-20°C below zero.